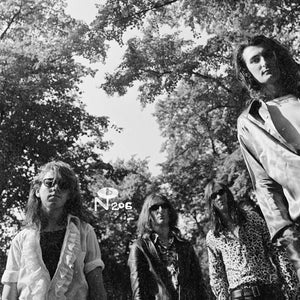 Bitterroot Records & Goods
Scientists, The - A Place Called Bad
Regular price
$27.00
$0.00
Brand new.  Sealed 2xLP.
WHITE & BLACK HAZE color vinyl.
With a sound that was swampy, primal and modern-urban all at once—as much in the tradition of rock n' roll and punk rock as it was a rejection of those things, the Scientists' formula was as universal as it was specific to their own experience. The themes of getting wasted, driving around in hotted-up cars, being trapped in crap jobs, and paranoia were their subject matter. Machine throb bass and drums with jagged car-wreck guitars were their modus operandi. Fitting into no place or time they spurned all but the most rudimentary and elemental of rock structures to create a sound all their own.
2LP version boils the box down to 22 essentials, plus unpublished photographs, discography, and fold out Perth Punk family tree.
"The Scientists proved to me that rock 'n' roll could be played by gentlemen in fine silk shirts half unbuttoned and still be dirty, cool and real."—Thurston Moore

"They wrote fantastic singles and looked like they just crawled out of the ooze. What more could you ask for?" —Warren Ellis

"The Scientists turned my head around and made a man out of me! They grew hair on my palms and made my socks stink!"—Jon Spencer
Numero 206