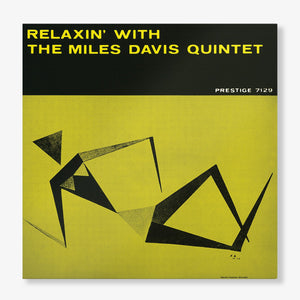 Bitterroot Records & Goods
The Miles Davis Quintet - Relaxin' With The Miles Davis Quintet
Regular price
$22.00
$0.00
Brand new. Sealed album. 
Condition note: shrink wrap is slightly ripped in top corner, but the album is unopened.
"That was some great music we made at both those sessions and I'm really proud of it today," Miles Davis wrote in 1989 about the sessions for Relaxin'. Featuring an all-star personnel of Miles Davis (trumpet), John Coltrane (tenor saxophone), Red Garland (piano), Paul Chambers (bass) and Philly Joe Jones (drums), Relaxin' with the Miles Davis Quintet is one of the four albums that came out of the two legendary 1956 sessions held at the Rudy Van Gelder Studio in Hackensack, NJ.