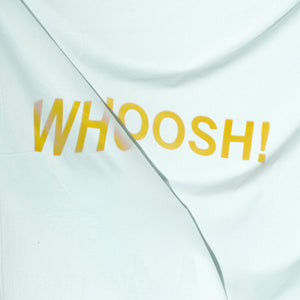 Bitterroot Records & Goods
Stroppies, The - WHOOSH
Regular price
$25.00
$0.00
Brand new. Sealed album.
"Whoosh is a silly word," says Gus Lord of the Stroppies. "There is something completely nonsense about it, especially when removed from any kind of context. For me it conjures up images of something absurd and transient - two things fundamental in the experience of listening to or making good pop music."

Whoosh may indeed be a silly word but it almost onomatopoeically captures the sound and essence of The Stroppies first proper debut album, one that breezes along with boundless energy, a refrained pop strut, infectious grooves and the sort of jangling guitar melodies that sound like a prime-era Flying Nun band.

Between them, the Melbourne-based band - currently comprising of Gus Lord, Rory Heane, Claudia Serfaty and Adam Hewitt - have been in countless bands such as Boomgates, Twerps, Tyrannamen, Primetime, Blank Statements, The Blinds, White Walls, See Saw and Possible Humans. 
"Whoosh is the most robust sounding release we have ever recorded," Serfaty says. Combining taut post-punk rhythms, indie jangle, seamless melody and sugary pop, it's a record that Lord says is influenced by: "All sorts of things - life, work, relationships, old cartoons and the last 60+ years of guitar-based pop music in some form or another. This includes everything from Bill Fay to the Clean to Stephen Malkmus."
---
More from this collection