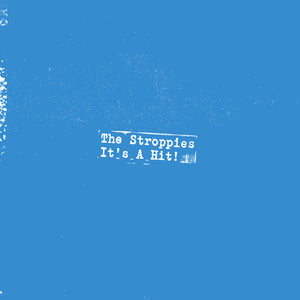 Bitterroot Records & Goods
Stroppies, The - It's A Hit!
Regular price
$11.00
$0.00
Brand new. Sealed album.
White vinyl.
It's A Hit! brings together four songs recorded by The Stroppies at home on their Tascam 4 track in mid 2017. Permeated by dystopian imagery of machines building machines and cats driving cars, It's a Hit! is perhaps the Stroppies most idiosyncratic release. Indeed, the title is a humorous nod to the inherent lo-fi quality of the recordings, a sound that some might not consider to be "radio friendly". Surely though, the songs contained herein are still unashamedly pop, albeit adorned in crackle and hiss. For reference think Alex Chilton's "Like Flies on Sherbert", early Swell Maps, and a touch of Loaded-era Velvet Underground shuffle. Originally released only in Australia via Hobbies Galore as a limited edition 7" in a hand stamped sleeve, the long sold-out EP is now being given an international release on the eve of the band's debut UK tour. Limited to 500 copies on white vinyl, and with a different sleeve to the first pressing.
---
More from this collection