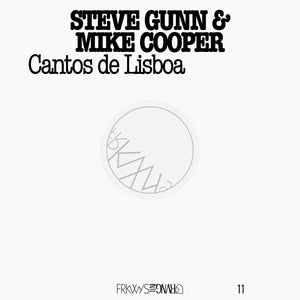 Bitterroot Records & Goods
Steve Gunn & Mike Cooper - Cantos de Lisboa
Regular price
$21.00
$0.00
Brand new. Sealed album. 
Includes digital download.
For the the eleventh volume of FRKWYS, an unrestricted series pairing contemporary artists with their influential predecessors, gifted guitar squire Steve Gunn meets roving, radiating legend Mike Cooper in Lisbon, Portugal. A tranquil interlude for these two travellers to create off-guard improvisations in their shared style of deconstructed guitar music, Cantos de Lisboa is a curious detail in the periphery of their snapshot of Portugal.

---
More from this collection