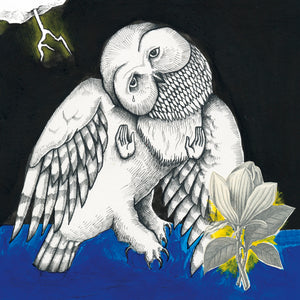 Bitterroot Records & Goods
Songs: Ohia - Magnolia Electric Co.
Regular price
$23.00
$0.00
Brand new. Sealed 2xLP.
The hallmark of Jason Molina's career, Magnolia Electric Co., is both a confluence of all he would create and a line in the sand to mark a shift in his songwriting approach. It was the last statement under his iconic Songs: Ohia moniker, and the moment before he began making new legends as Magnolia Electric Co. for the next 10 years. Now— here at the end of that decade — with Molina gone, his work gathers more weight and meaning. This expanded 10-year anniversary edition of Magnolia Electric Co. features one never-before-released track plus many rarities. The full-band studio outtake of fan favorite "Whip Poor Will" is a sweet and spare version that ended up being played far differently on Magnolia Electric Co.'s final album Josephine (2009). Also included is the studio version of "The Big Game Is Every Night." Previously only available on the Japanese version of the album, this opus serves as Molina's thesis statement, its poetry weaving through the 20th Century, through art and sporting culture — ultimately questioning what it means to be an American in the autumn of the American Era. The edition also gathers Molina's gutting demos for the record, including those two outtakes. Nearly each begins with audible sound of the RECORD button being pressed down on the tape player. They are so close and intimate, it's hard to look them right in the eyes. But you should.
---
More from this collection