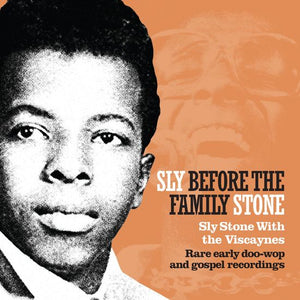 Bitterroot Records & Goods
Sly Stone - Sly Before The Family Stone
Regular price
$25.00
$0.00
Brand new. Sealed album.
Sly Stone's earliest recordings and ultra-rare singles; "Sly Before The Family Stone" will be released on limited edition blue vinyl. Featuring all his ultra-rare early doo-wop and gospel recordings with the Viscaynes, this release truly is Sly BEFORE the Family Stone.
Just in case you didn't know….. Sly and the Family Stone was an American band from San Francisco. Active from 1966 to 1983, it was pivotal in the development of funk, soul, rock, and psychedelic music. Its core line-up was led by singer-songwriter, producer, and multi-instrumentalist Sly Stone, and included Stone's brother and singer/guitarist Freddie Stone, sister and singer/keyboardist Rose Stone, trumpeter Cynthia Robinson, drummer Greg Errico, saxophonist Jerry Martini, and bassist Larry Graham. It was the first major American rock group to have a racially integrated, male and female lineup.
---
More from this collection