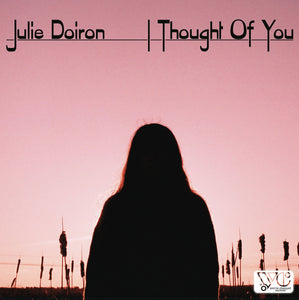 Bitterroot Records & Goods
Julie Doiron - I Thought Of You
Regular price
$21.00
$0.00
Brand new.  Sealed album.  
Release date: December, 2021
Julie Doiron is back with I Thought Of You, her first solo record since 2012's So Many Days, emanating a radiative force with nothing more than her guitar and her unmistakably indomitable voice. In her time away from the solo spotlight she has remained deeply entwined with music, releasing a critically acclaimed record with members of Cancer Bats and Eamon McGrath as Julie and The Wrong Guys, translating some of her previous work for Spanish label Acuarela, and returning to her otherworldly collaboration with Mount Eerie for Lost Wisdom pt 2. On I Thought Of You, Julie enlists close and trusted friends: the uber-prolific and multi-talented Daniel Romano, superstar drummer Ian Romano, and Quebecois songwriter Dany Placard on bass. We live for these moments, when our dearest friends find their way back to the places they love, and we once again hear their voices rise back into our lives.
---
More from this collection