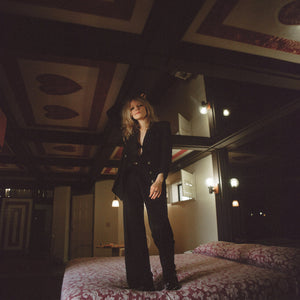 Bitterroot Records & Goods
Jessica Pratt - Quiet Signs
Regular price
$24.00
$0.00
Brand new.  Sealed album.
For her third album Quiet Signs, Jessica Pratt offers up nine spare, beautiful & mysterious songs that feel like the culmination of her work to date. "Fare Thee Well" and "Poly Blue" retain glimmers of On Your Own Love Again's hazy day spells, but delicate arrangements for piano, flute, organ and strings instill a lush, chamber pop vim. The record's B-side, meanwhile, glows with an arresting late-night clarity; the first single, "This Time Around," pairs the Los Angeles artist's intimate vulnerability with a newfound resolve. Ultimately, this confidence is what sets Quiet Signs apart from Pratt's previous work, the journey of an artist stepping out of the darkened wings to take her place as one of this generation's preeminent songwriters.
Released February 2019.
---
More from this collection