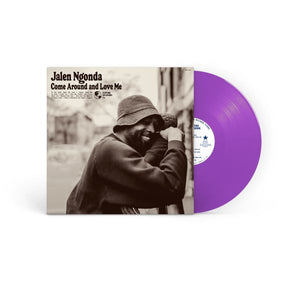 Bitterroot Records & Goods
Jalen Ngonda - Come Around and Love Me (Color Vinyl)
Regular price
$26.00
$0.00
Brand new.  Sealed album.  
Purple vinyl.  Includes digital download.
Anyone who has had the pleasure of seeing Jalen perform live knows that he is one of the most captivating performers on today's soul scene. His upcoming full length debut on Daptone Records is equal parts raw feeling and elegance and exudes confidence and charm. Over the last few months he has disarmed packed rooms of rowdy concert goers, leaving them silent as they hold fast to every syllable sung.

Recorded at Hive Mind Studios in Brooklyn, NY, with the help of producer/arrangers Mike Buckley and Vincent Chiarito (both members of Charles Bradley's Extraordinaires) and crack team of a-list musicians, his upcoming album blends heavy arrangements and introspective lyrics with sophistication, leaving the listener in a blissful wash of wonderment.

Now with a massively successful US tour opening for sweet soul darlings Thee Sacred Souls behind him, 2023 is sure to be a propitious year for Daptone's newest signee.
---
More from this collection