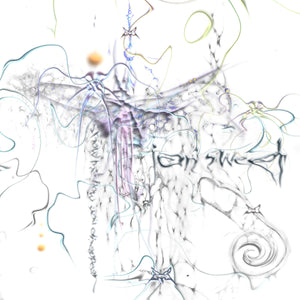 Bitterroot Records & Goods
Ian Sweet - Show Me How You Disappear
Regular price
$22.00
$0.00
Brand new.  Sealed album.
Clear blue vinyl.  Includes digital download.
Mesmeric and kaleidoscopic, shimmering with electrified unease, Show Me How You Disappear is both an exercise in self-forgiveness and an eventual understanding of unresolved trauma. Jilian Medford's third record as IAN SWEET unfolds at an acute juncture in her life, charting from a mental health crisis to an intensive healing process and what comes after. How do you control the thoughts that control you? What does it mean to get better? What does it mean to have a relationship with yourself?
Recorded with Andrew Sarlo (Big Thief, Empress Of) and Andy Seltzer (Maggie Rogers), among others, Medford approached this album as a curator. She handpicked the producers that fit each song, which explains the range and experimentation showcased. Medford then recruited Chris Coady to mix and tie everything together into one cohesive piece.  Dizzying and enthralling, Show Me How You Disappear is the sound of someone coming apart and putting themselves back together - the moment an old mantra, repeated into the mirror time and time again, finally clicks. To look at your reflection, and finally feel seen.
---
More from this collection