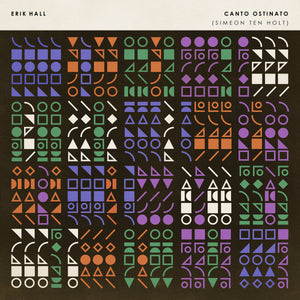 Bitterroot Records & Goods
Erik Hall - Canto Ostinato
Regular price
$23.00
$0.00
Brand new. Sealed album.
Includes digital download.
Canto Ostinato is the new volume of classical minimalism from musician and producer Erik Hall. Written for four pianos from 1976 to 1979 by the late Dutch composer Simeon ten Holt, the piece is freshly framed as an intimate, hour-long solo performance consisting of multitracked grand pianos, electric piano, and organ. The second album in a trilogy of reinterpretations, Hall's Canto Ostinato is modern yet warm, ethereal yet tangible, and it expertly bridges a revered piece of meditative concert repertoire with a tactile and highly personal studio setting.
Release date February 24, 2023.
---
More from this collection