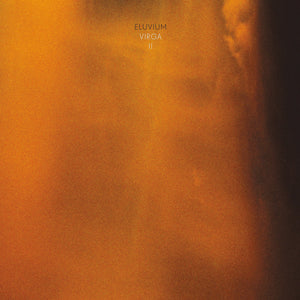 Bitterroot Records & Goods
Eluvium - Virga II
Regular price
$25.00
$0.00
Brand new. Sealed album.
CRYSTAL CLEAR vinyl.
At the top of 2020 – a year that began like any other but ended like none other – Matthew Robert Cooper's Eluvium moniker unveiled a new ambient album series built around generative music and long-form loops. Intended as a minor, limited-edition stop-gap between proper albums, Virga I unexpectedly became a balm for many in a year of overwhelming anxiety and uncertainty. One year later, Eluvium follows with Virga II, an album made to help translate that flood of emotions as something other than anxiety and uncertainty. From the opening oceanic darkness of the aptly-named "Hallucination I" – a purposefully stoic, immovable piece designed to engage the listener's subconscious in developing melodies through illusory repetition – through to the gaseous drift of the title track, Virga II rebuilds itself to reflect our ever-changing time and space. From buzz to bliss, it is a wondrous journey of reflection and restoration.
Release date: August 6, 2021.
---
More from this collection