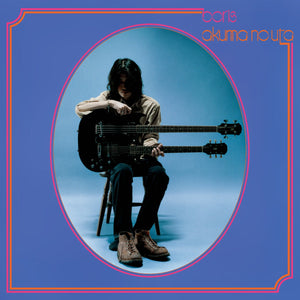 Bitterroot Records & Goods
Boris - Akuma No Uta
Regular price
$25.00
$0.00
Brand new.  Sealed album.
Formed in 1992, Boris boldly explores their own vision of heavy music, where words like "explosive" and "thunderous" barely do justice. Using overpowering soundscapes embellished with copious amounts of lighting and billowing smoke, Boris has shared with audiences across the planet an experience for all five senses in their concerts, earning legions of zealous fans along the way.
Akuma No Uta, released in 2003, sees a reissue on Third Man Records. Akuma No Uta has been recognized as one of the top 200 releases from the 2000s by Pitchfork and one of Boris' most commercially successful releases of their full-length discography. The reissue will feature the original US cover art, which is a triumphant tribute to Nick Drake's, Bryter Layter. Boris even pinpoints the length of Akuma No Uta to 39 minutes, the same length as Drake's classic.
Akuma No Uta is a journey through wild drop tunings and fuzz. The introduction to the album slowly builds into noise, settling like the aftermath of an avalanche as it comes to a close. Although mixing many different genres, from drone metal to shoegaze to punk, Akuma No Uta maintains a strong cohesive experiential undercurrent. "Naki Kyoku" begins with sentimental shoegaze riffage, leading into a whirlwind of drones and fuzz, heavy enough to tear a whole in space. "Ibitsu" is a thrash punk track at its core, speeding through powerful punchy vocals and layer-upon-layer of screaming guitar. Title track "Akuma No Uta" is an amalgam of tender melodic guitar and heavy noise tracks showing the concussive power and tenacious diversity that Boris does better than any player in the game.
---
More from this collection