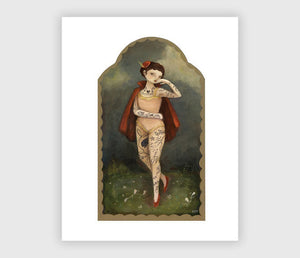 Emily Winfield Martin
ART PRINT: The Tattooed Lady - Emily Winfield Martin
Regular price
$20.00
$0.00
Archival 8x10 print.
By Emily Winfield Martin, in Portland, OR.
This print is from her wonderful show "Lost on the Midway" that was in the Land Gallery in 2010. The series, which depicts an imaginary carnival was inspired by a line from a Tom Waits song, it is a world filled with oddities, eerie-green skies, and gentle loveliness.
---
More from this collection